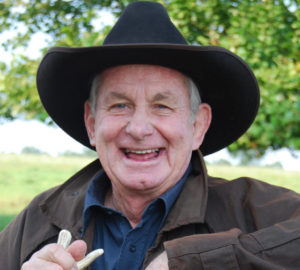 Angus Buchan is a Christian author, Evangelist and a farmer born on August 5, 1947.
Buchan was born in Bulawayo, Southern Rhodesia (Now Zimbabwe) to an immigrants from Scotland.
He farmed Maize and cattle in Zambia until he moved in 1976 to farm in Greytown, KwaZulu-Natal, South Africa where he resides.
His book "Faith Like Potatoes" is based on true story adapted for the big screen by Regardt van den Bergh and weaves together the moving life journey of a man, who like hismpotatoes, grows his faith, unseen until the harvest.
Ministries
Angus Buchan and his wife, Jill Buchan began shalom ministries to preach in his South African local community in 1980. He later became a full time evangelist and handed over the day-to-day running of his farm business to his sons.
He travels around Africa and draws very large crowd while preaching the gospel.
He also anchors a religious show, Grassroots, on e.tv.
Buchan wrote a book about his life "Faith Like Potatoes" in 1998. It was turned into a film in 2006 with the same title.
His Ordinary People was a 2012 semi-biographical film about the growth of his ministry since the 1970s and how three fictional characters who attend one of his conferences then have their lives changed.
Angus Buchan Family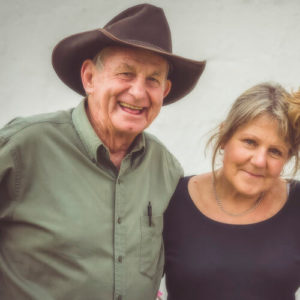 Angus Buchan is married to Jil Buchan and their union is blessed with four children, two sons and tow daughters
Jill Buchan – Wife
Fergus Buchan – Son
Andrew Buchan – Son
Robyn Buchan – Daughter
Jily Buchan – Daughter
Fergus Buchan – Brother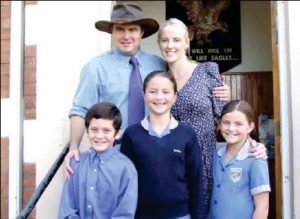 Complete List of Books By Angus Buchan
A Mustard Seed: A Daily Devotional
The Bible in 360 days for Men of faith
A Farmer's Year: Daily Truth to Change Your Life
Come of Age
Living A Mighty Faith: A Simple Heart and A Powerful Faith
Faith Like Potatoes: The Stroy of a farmer who risked Everything for God
A Rushing Mighty Wind
Now is the Time: A Daily Devotional
The Secret Place: Finding quiet time in the presence of God
Coversations with God
Walking By Faith
Peace in His Presence
My Best Friend
Starting The Journey
Grassroots
Father and Sons
Is Jesus Enough?
The Seed Sower
Revival
Passing the Baton
Hard-Core Christianity
Angus Buchan Quotes
There is power in prayer, When men work they work but when men pray, God works.
If you allow one little sin to creep into your life, and think it doesn't matter, it will grow and grow until it affects your whole spiritual life, deflecting you from your primary aim of serving God.
We should not rely on our feelings; we had to walk by faith and not by sight. If we preserve in the Lord, we always succeed.
The father is the head of the home; the mother is the heart of the home; the children are the reward, the joy and life of the home.
God showed how important it is to walk by faith and not by what is seen, trust Him unconditionally limits and never give up.
Watch Angus Buchan Sermon below:
Contact details