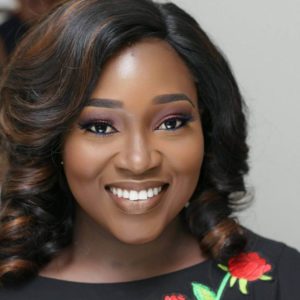 Abimbola Craig is a Nigerian actress, lawyer and producer born in November 1986 in Warri, Delta State.
Abimbola is the second child in a family of three children.
She went to Starland primary school and Airforce comprehensive school, Ibadan for her primary and secondary education respectively. She also studied law t the University of Buckingham.
Abimbola is well known for her role as Tiwalade in the web series "Skinny Girls in Transit".
And speaking about her weight loss journey, here's what she said:
For pretty much all my life, I've always been overweight. My mum was always on my case about it but the truth is that I realize that when people are ready for something, they are ready. Nobody can force you into something. It's a decision you have to come to for yourself and when you realize it, then you make the necessary steps to make the changes.
So my mum was always on my case about my weight. But it took me having a brain surgery, -in 2014, I had a tumor in my brain- for me to realize that there is so much out there to live for. If I could live a healthier life, I could try. If it doesn't happen, and I don't reach whatever size it is, that's fine. But I want to constantly be on this journey of healthiness.
So I encourage a lot of women, be healthy. You are big, that's fine. But just live a healthy lifestyle. Don't just be big and sit down in one place. I keep telling them that. Which is why when certain people reach out to me in relation to plus size like "come and talk about this, come and talk about that", I'm like, I don't really know what to tell you.
I feel like people are losing the undertone message of what the movement should be about. For example, there a lot of plus size women who are into modeling. If you follow these women judiciously, you will find out that they exercise. Life needs to be balanced and that's what we are lacking. You live, you eat, you sleep but you need to exercise. There needs to be some form of activity. You need something that will get your heart pumping.
There is always that constant struggle to try to eat right. The constant struggle to try to work out. I was telling my friend one day, "I'm tired". Sometimes, I cry. I cried last week because I'm tired of the fact that before I go to bed at night, I'm thinking of what to eat the next day. When I wake up in the morning, I'm thinking. And it's not necessarily because there is no food available. It's just making sure I make the right decisions.
Look, I'm not trying to be a size 12. I want to be thick but I want to be fit. Thick-fit, that's what I want. I want to be able to see muscles and ribs in my body. I want to be like Serena. It's not easy but the truth is, we really make time for things that are important to us.
Prior to acting, she has practiced law for 7 years while working at WebbernGeorge Egbe Solicitors as well as Sowers & Kohn as an associate.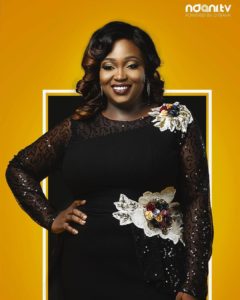 Abimbola decided to pursue a different career path in 2014. she was then employed at Ndani TV where she started off as an associate producer working on the Juice with Toolz. fast forward to three years, she became a senior producer at Ndani TV, having produced shows such as; The Juice, Real Talk, Skinny Girl in Transit, Rumour has it (season 2), Lagos big boy among others.
READ ALSO: Uche Ogbodo Biography: Age, Husband, Movies & Pictures
She is also known to work as the production manager on the movie "Isoken" which was produced by Jadesola Osiberu.
Abimbola Craig had also starred as a lead actress on Ndani TV's flagship movie "Skinny Girl in Transit" as well as "My Wife & I".
You can reach her on Instagram @abimbolacraig