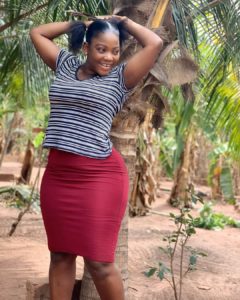 Abigail Nebechi is a Nigerian actress born on April 8.
Abigail obtained a degree from Federal University of Technology, Uyo.
She is well known for her intriguing roles in Epic movies.
Career
Abigail started acting with her first role in the movie "Oyoyo prophets".
She has starred in more than 40 movies such as Two mad men, Girls Fight, Ugly Price, Strength of a woman and so on.
Abigail Nebechi has worked with other top actors including the likes of Crystal Okoye, Don Brymo Uchegbu, Uju Okoli, Nosa Rex and so on.
See more of Abigail Nebechi cute photos below:
Social Media Profile
Instagram @abigailnebechi