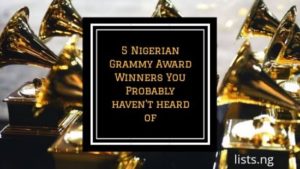 The Grammy Awards which is presented by the Recording Academy, is one of the most respected award every music artistes aspires to earn for their effort in music career.
Most people believed that there are racial differences as to why Nigerians or Africans are not nominated or awarded for the Grammy Award.
Contrary to everyone's thought, Grammys had the African culture at heart when they started the "World music" category in 1991 with Africans holding a significant number in this category over the years, thereby striking off any illusion of racism and gives clear picture for Africans who decides to pitch into the recording academy.
Actually, we have some Nigerian Grammy Award winners you probably haven't heard of and it takes a lot of research to find out some of this artists as some are foreign based with ties to the country while others are old and probably no longer in the entertainment industry.
READ ALSO: 5 Nigerian Female Celebrities You Didin't Know With Rich Husbands
So, when we heard 9ice said in the lyrics of his song "I go bring home Grammy", it doesn't mean that there are no Grammy award winners.
Here are the list of 5 Nigerian who have won the Grammy awards, their little biography, age, net worth, songs and photos.
Sikiru Adepoju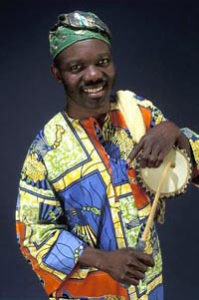 Sikiru Adepoju is a Nigerian percussionist and recording artist born on November 10, 1950.
He was born in Eruwa and hails from the traditional lineage of Yoruba talking drummers culturally referred to as "Ayan".
Sikiru began to play the drum under the tutelage of his father Chief Ayanleke Adepoju at the age of six.
He recorded sevearl albums with the renowned Nigerian Juju artist Ebenezer Obey and his Inter-Reformers Band. He later tour the United States with legendary afrobeat master O.J Ekemode in the Nigerian All Stars.
He moved to the San Fransisco Bay Area in 1985 where he joined the Nigerian percussionist, Babatunde Olantunji. This marked a lengthy period of high productivity which saw him recording and performing throughout the world until a year before Olatunji's death in 2003. As at this time, he was introduced to Grateful Dead drummer, Mickey Hart, who called Sikiru "The Mozart of the talking drum", and employed him on his personal projects including the Grammy award winning albums "Planet Drum" (1991) and "Global drum project" (2008).
Sikiru Adepoju has shared the stage with many of music's finest such as Carlos Santana, Airto Moreira, Zakir Hussein, Pharaoh Sanders, Dave Schools, George Porter Jr, Stevie Wonder and many others.
Sade Adu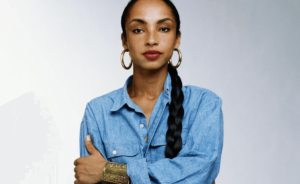 Sade Adu whose real name is Helen Folashade Adu is a British Nigerian singer, songwriter and actress born on January 16, 1959.
Sade Adu was born in Ibadan, Oyo state part of Nigeria and was raised in Essex, England.
Her parents; Adebisi Adu (father), a Nigerian lecturer in economics of Yoruba background and mother, Anne Hayes, an English district nurse, net in London in 1955 and moved to Nigeria.
Her parents had separated when she was barely four years old. Anne Hayes returned to England, then took Sade and her older brother Banji with her to live with their grandparents near Colchoster, Essex.
Sade then moved to Holland-on-Sea, Essex to live with her mother at the age of 11.
At age 18, she completed her education at Clacton County High School and moved to London where she studied fashion design at Saint Martin's School of Art.
Sade Adu developed interest in music at a very early age. She sang with a few local bands before signing with Epic records and recording her first album 'Diamond Life' in 1984. The album became a major success in England with hit single such as "Smoot Operator". She eventually won the Grammy Award for Best New Artist in 1986.
Her subsequent multi-platinum albums, Promise, Stronger than pride and Love Deluxe, established her as a top selling soul and pop artist.
She took a new route with her 200 album, Lovers Rock, which was released eight years after Love Deluxe and incorporated a more mainstream sound. One of her top charting single "By Your Side" had helped her captured the heart of people and hence gained her more new audiences.
Two years later, the album and ensuing tour inspired her first live recording, Lovers Live. Sade returned to the studio and released her sixth album in February 2010, Soldier of Love.
Sade Adu have won 4 Grammy awards in her career which are in 1986, 1994, 2002 and 2011.
Seal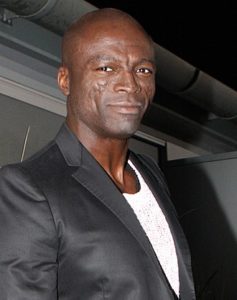 Seal whose real name is Henry Olusegun Adeola Samuel is a British singer and songwriter born on February 19, 1963.
Seal was born in London, England to a Nigerian mother, Adebisi Ogundeji and African-Brazilian father, Francis Samuel.
Although, he was born in England, but has some Nigerian heritage. In-fact, he recently visited the country.
Seal has sold 20 million records worldwide with his first international hit song "Crazy" as released in 1991 and his most celebrated song "Kiss from a Rose" as released in 1994.
READ ALSO: History of The Headies Awards & Notable Moments
He won the Grammy awards four times, winning 3 in 1996 and 1 in 2011.
He has also won other numerous awards such as Brit Awards, MTV Video Music award and so on.
Seal got married to Supermodel and TV host Heidi Klum in 2005 and divorced in 2014. He has four children.
Seal has an estimated net worth of $30 million according to online sources.
Kevin Olusola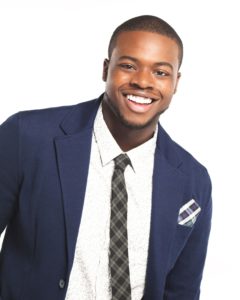 Kevin Oluwole Olusola is an American musician, beatboxer, cellist, record producer, singer and songwriter born on October 5, 1988.
Olusola was born in Owensboro, Kentucky to a Nigerian-born Oluwole Olusola, a psychiatrist and Grenadian-born Curline Paul, a nurse.
Kevin musical talent was discovered at very early age and as a result was enrolled in music lessons. He started the piano at age 4, the cello at age 6 and alto saxophone at age 10.
Kevin a beatboxer in the renowned acapella group Pentatonix and has won 3 Grammy awards in 2015, 2016 and 2017.
Kevin Olusola is so talented with musical genres of Classical, pop, rock, Jazz and acapella.
Lekan Babalola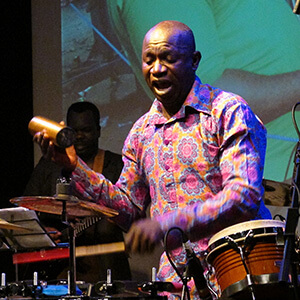 Olalekan Babalola is a Nigerian jazz percussionist and musician born in 1960.
Lekan was born in Lagos state where he had his early education before moving to Oyo for his secondary education.
He began playing th Conga at age 6 at his father's Aladura church and had performed a patchwork band with his peers.
He left Nigeria for United Kingodm in 1980, to study automobile engineering at the Chelsea College of Aeronautical and Automobile engineering.
Babalola dropped engineering to focus on music. He had released seven albums and jointly won two Grammy awards, winning the awards in 2006 and 2009.
Babalola Lekan is known for innovative musical style, infusing Yoruba native language with traditional music, Afrobeat and funky dance overtones.
However, some of the notable Nigerians who have been nominated for this awards are King Sunny Ade, Femi Kuti, Seun Kuti, Wizkid, Timaya and Chimamanda Ngozi Adicheie.
Culled from Lists NG.