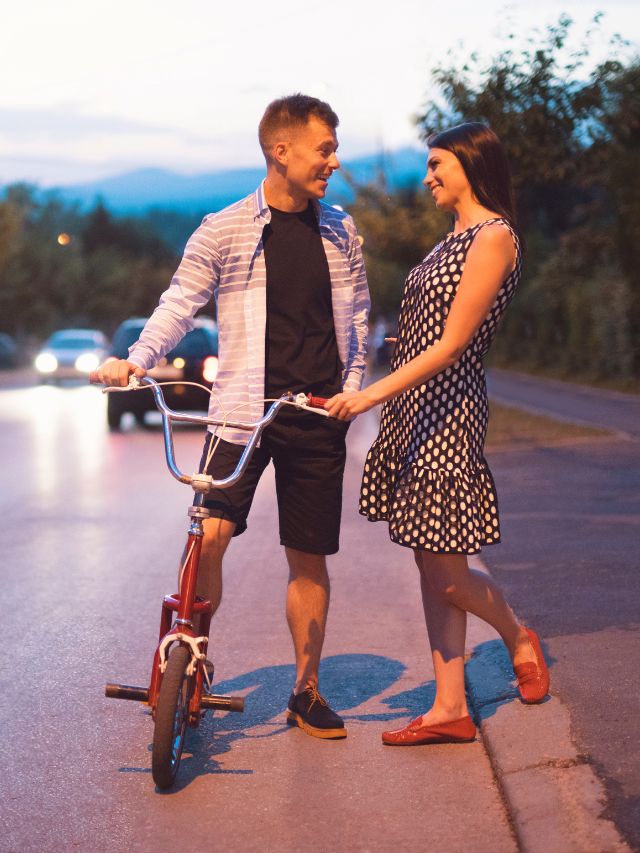 A great way to start conversation is to make good use of pick up lines. It can either be funny, cute or clever, one thing is certain, it will help to break the ice and get you talking.
Here are some best pick up lines for online dating and also meeting people in real life.
You are a work of art, best I've ever seen.
I could stare at you all day and I would still never be tired of uour beautiful face.
You must be the square root of 100 because you are a solid 10.
Are you a greek goddess? Because you took a Greece of my heart.
I am studying important dates in history, do you want to be one of them?
Do you know any serial killers? Because you are killing that outfit.
Are you a bank loan? Because you have my interest.
Spotify says you are this week's hottest single.
What is a perfect gentleman like me doing without your phone number?
Are you a time traveler? Because I see you in my future.
Life without you is like trying to write with a broken pencil. Pointless.
Is your last name Google? Because you have everything i have been searching for.
We may not be socks, but I still think we would make a great pair.
Did you fall on a pile of sugar? Because you are so sweet.
Are your parents bakers? They made quite a cutie pie.
I am writing a term paper on the most beautiful girl in the world, can I interview you for my research?
I have a trophy for being the best cuddler, want me to show off my skills?
I'm no organ donor, but I'd love to give you my heart.
What are the first thing I should know before asking you out.
I'm here to present you the award for the best smile, it comes with a dinner for two.
Your lovely smile is a work of art that can't be compared to the works of a famous artist.
What's your favourite drink? I'm asking so I know what to buy you on our first date.
My mom said she found a beautiful and intelligent girl for me. Is that you?
It's a good thing I just bought a life insurance because my heart stopped when I saw you.
If you were a song, you'd be the best single on the album.
Have we met before? Because you look just like my next girlfriend.
My definition of a good weekend includes taking you out to dinner.
Can I take a picture of you so that I can show Santa what I want for Christmas.
You must be a witch because you have got me under your spell.
You may not be socks but I still think we would be a great pair.
So aside from being beautiful, what else do you do for a living?
If beauty were time, you would be an eternity.