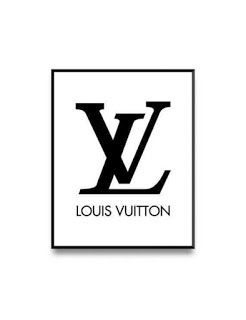 Here's a short history and wiki about the brand Luis Vuitton

Louis Vuitton Malletier, popularly known as Louis Vuitton, is a fashion and luxury company that deals with all range of products from ready-to-wear, clothings, shoes, watches and sunglasses.
It sell its products through Boutiques, stores and e-commerce section of its website.
The company opeartes in 50 countries and has more than 460 stores worldwide.
It was valued in 2012 at $25.9 billion and $9.4 billion in 2013 with revenue of $9.4 billion.
Below are the 10 other interesting facts about Louis Vuitton.
1. The founder (owner) of the brand is Louis Vuitton.
2. It was founded in 1854.
3. It has its headquarters in Paris, France.
4. The key people associated with the brand are Michael Burke (Chairman, CEO), Nicolas Ghesqusere (Creative director), Virgil Ablah (designer).
5. As at 2014, ithas more than 12i,289 employees.
6. As at 2017, its revenue was estimated at $9.9 billion.
7. After the death of Louis Vuitton in 1897, the company's managment was passed to his son George's Vuitton.
8. The company's logo wich is an LV mongram was based on the trend of using Japanese Mon design in the late victoria era.
9. Louis Vuitton became the worlds 19th most valuable brand after Gillette and before Well fargo, according to Millward Brown 2010 study.
10. The brand also seeks to cutivate a celebrity following  and has used popular actors, model nd musicians such Jennifer Lopez, Keith FRichards, Madonna, Sean Connery, Michelle Williams, Mathias Schoenaerts, Jennifer Connelly, Hayden Christensen, Angelina Jolie, Geisele Bundchn and so on.
However, notable rappers like Kanye West, Juicy J, Bohemia and Wizkhalifa have mentioned the brand in some of their songs.