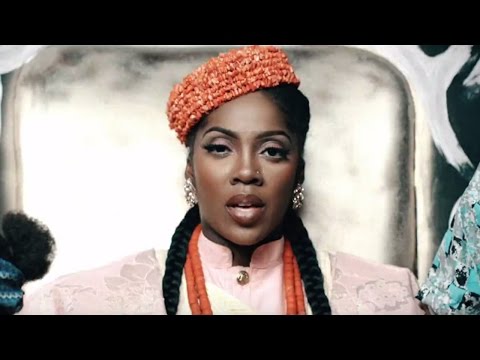 So many people will agree with me that Nigerian entertainment industry has really gown from "grass to grace" that is if i am permitted to use that phrase. It has grown so big that even we lovers of music find it difficult sometimes to go along with just a particular kind of music and that's because there are varieties of intresting stuff out there for we listeners.
Gone are the days we all want to listen to Foreign music, dance and party with it. These days only small percentage of Nigerians still do that even as some people would love to dance and move along with beats and not to the actual lyrics of the song.
Now in the aspect of music video directing, a fact we must not forget to mention is that Nigerian video directors like Clarence Peters, Unlimited LA, Adasa Cookey, Kemi Adetiba, Sesan and many others are really doing so well when it comes down to video directing.
Let's now focus on 360dopes top 20 songs you still have to watch or even put on repeat before the end of 2016.
Tiwa Savge – "If i start to talk" Ft. Dr Sid
I was so surprised when i saw this video with Tiwa Savage moving, dancing and playing her role so well in this video even with the hard time she was passing through before she decided to give us the visual to the song. We all can tell that the concept of this video really matched the lyrical power put into this song.
At first, i thought Tiwas Savage was trying to pass a message across to all her fans that whatever you are passing through, always give thanks to God.
Much credit to Clarence Peters who made this video a come through plan as he made the visuals so interesting and fun to watch that you will even get yourself along with the beats and even get to understand more the lyrics of the song.
Watch and enjoy below;
Eugy Ft. Mr Eazi – Dance For me
If there is any video that really got the attention of people, "dance for me" is a must watch video as it really rises up to occassion or let's say it met the expectation of the fans.
First of a dance video was released by teamsalut which was shot in a location in abroad, then came the official video which shows different people from different african countries doin g the Shoki and Dab dance moves.
I can tell for sure that you will have to put this video on repeat.
Watch the dance video below;
Watch the official video;
Kiss Daniel – "Jombo"
I won't lie to you, when i listened to this song at first, i didn't really enjoy it. May be it"s because i was expecting more from Kiss daniel or i over rated him.
Immediately the visuals for this track was on set, i totally fell in love with it. But from the look of things i later realised what actually brought my love for the song. The simple answer to this is that the concept of the song is a lovely interpretation of the song itself.
Jombo which is the first video to be shot in Kiss daniel's new era album, is a love story which tells a story of the fear or uncertainty we do normally have when a guy is meeting his partners parent for the very first time.
The love story is something that will definitely catch your attention.
Enjoy the video directed by Aje Film works;
Reekado banks – "Standard"
This highly entertaining flick by Paul Gambit has some colourful element that will attract your eyes to the video.
Mavin artiste, Reekado banks shows us the true meaning of standard as everything in the visual is certainly standard. No doubt, Reekado banks has made his stand in the music industry as this video shows it all.
enjoy below;
Falz – "Soft work"
This video came through after his Davido and Olamide assissted track "Bahd, Baddo, Baddest" and could not help it but to accept the visuals with open hands.
Falz talks about how he came through even as his mother wanted him to study law and now he is popular.
Falz gave us the visuals to "soft work" which is one of the track inhis "stories that touch" album and we were not disappointed at all as the video which was directed by Mex shows off some beautiful and interesting clips from the video.
Enjoy the beautiful scene below;
Banky W – "Mi re do (Cocoloso) Ft. Stonebwoy and Shaydee
This video which is produced and directed by Banky w himself was shot in a location in Lagos , Nigeria and it features cameo appearances from top celebrities including Dj Xclusive, Joe Ciroc, Skibii, Precious John, Queen Celestine, Niyola and many others. The song itself was produced by Masterkraft and Banky W did not hesitate to give a befitting visuals that goes along with the concept.
The video is a colourful one which shows a lot of girls having fun in the pool.
Watch and enjoy below;
Olamide – "Konkobility"
With Olamide every track is a hit. Just after giving us the video to the street anthem "Who u epp" which features Wande coal and Phyno, Olamide came through with another Young John produced track "Konkobility". Although the track wasn't that popular at the first instance but with the help of the video by Unlimited LA, i can tell that the song went viral and everyone fell in love with the whole concept.
The video features cameo appearances from Ushbebe, Helen Paul, Lil Kesh and Young John.
Watch below;
Sugar Boy – "Double"
G-worldwide artiste, Sugarboy who got the attention of the fans from his hit single "Hola Hola" decided to push another video to his second official single "Double" which is a follow up his first single.
Double is an inspirational song that talks about a young boy tryng to go out there to make and with the help of God and his mother's advice, success surely came through.
The message in this song wss brilliantly depicted by the video director Mattmax even as he was able to blend the message with the colourful atmosphere.
Watch and enjoy;
Oritse Femi – "Mr Gomina" Ft. Reekado Banks
This video is one to watch as it combines so many good features to call it a good one.
like seriously, this video got me talking about Oritse-Femi, i mean his dance moves and body movement.
Reekado Banks also did not hesitate to show what stuff his made off as he combines his lyrics to his swag.
enough of talking, just sit back and enjoy the Frizzlenbrizzle directed video below;
Watch;
Adekunle Gold – "Friendzone"
Just off his "Gold" album, Adekunle Gold was able to give us an enthrailing visuals to the record "Friendzone" which is one of the cool tracks off the compilation.
Nothing really special about this video but i bet you will love the colourful concept used by the Video director Patrick Elis.
Enjoy the video below;





9ice – "Pariboto"
I just don't know why i love this video, but i hope you will love it too.
The video is full of energy from the ancestral records frontline act, 9ice which you will even want to watch more and more, over and over again.
Enjoy;
Tiwa Savage – "Bad"
Don't be surprised Tiwa savage is on the list once again, that's because she does know how to play her game well.
Just after signing a deal with Roc Nation which is a full service management, music publishinh, and entertainment company founded by rapper Jay Z, Tiwa Savage was able to give us another visual to hit track "Bad" Which features fellow Nigerian starboy, Wizkid.
Bad was directed by Sesan Ogurnro and it also features cameo appearances from Funke Akindele.
Enjoy below;

Zoro – "Ogene" Ft. Flavour
I just can't imagine how the video director Clarence Peters was a able to deal with the crowd in this video, but i can tell for sure that this video is highly entertaining and exciting.
Zoro was able able to present us with the visual for this track "Ogene" which blends the Igbo culture with the present day hip hop.
Watch and enjoy below;
Lil Kesh – "Ishe"
Mr Yagi, Lil Kesh was able to launch his record label with the official video to his track "Ishe" which is the 2nd track off his album "Y.A.G.I" meaning young and getting it.
The Pheelz produced track talks about his mother's sacrifice and love for him and you can't help but fall in love with the interpretation of this song in Adasa Cookey directed video.
Phyno – "Fada Fada" Ft. Olamide
This list would not be complete if we don't mention this video. The track which already received massive airplays, was followed by a back up with this highly entertaining visuals which shows phyno in a thanksgiving mode doing what he knows how to do best.
The video was shot in Lagos Island, Nigeria.