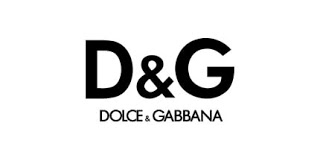 Here's a short history and wiki of the popular brand Dolce & Gabbana.

Dolce & Gabbana is an Italian luxury brand whihc deals in all kinds of products including Clothing, footwear, handbags, sunglasses, watches, Jewelry, perfumes and cosmetics.
Below are the other 15 interesting facts about the brand.
1. The founders (Owner) of the brand are Domenico Dolce and Stefano Gabbana.
2. It was founded in 1985 in Legiano.
3. It has its headquarters in Milan, Italy.
4. In 1989, Dolce & Gabbana opened their first store in Japan in partnership with Kashiyama Co.
5. They launched their first perfume in 1992 and won an "Oscar des Parfumes" for best male perfume in 1996 from the French Parfum Academy, making it the very first time the title is been given to an Italian brand.
6. In 1996, Dolce & Gabbana designed the costumes for the movie "Romeo & Juliet".
7. Dolce & Gabbana appeared in the 1995 film "The star Maker" directed by Guseppe Tornatore.
8. Dolce & Gabbana designed costumes for Madonna "Drowed World tour" in 2001 in support of her 2000 album music.
9. Dolce & Gabbana also designed costumes for international tours of superstars like Missy Elliot, Beyonce and Mary J Blige.
10. The duo also appeared on the Oprah Winfrey show in support of singer Whitney Houston, who used the show to debut the Dolce & Gabbana designed costumes for her "My love is your love" tour.
11. They also designed costumes for Kylie Monogue's show girl home coming tour.
12. In 2003, Dolce & Gabbana was nanmed "Men of the year" by GQ Magazine.
13. Dolce & Gabbana was also known to have designed On-field attires for AC Milan and Chelsea.
14. As at 2005, the company's turnover was E6oo million.
15. In 2006, they partnered with Motorola to produce the Motorola V3i Dolce & Gabbana Cellula phone also partnered with Sony Ericson to produce a version of its Jalou Cellular phone.