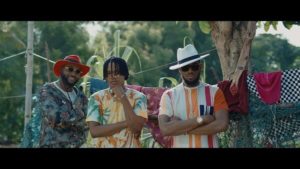 DJ Neptune has lots of amazing surprises for the music lovers and one of them is his collaboration with D'Banj and Flash on the single "Ojoro".
The song which brought out the best in D'Banj and Flash, gets a befitting visual to give a perfect compliment to the song produced by Magic.
If i must say, its an amazing video directed by Ifeme C.S.
Watch and enjoy the video below: