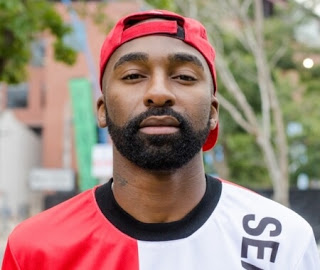 Riky Rick whose real name is Rikhado Makhado is a South African hip hop artiste, song writer, record producer and actor born on July 20, 1987.

He came to limelight with the hit single "Nafukwa" and has ever remained consitent.
Riky Rick is a young, vibrant and talented artist and that's why he is one of the most sought after in the music industry.
Here are the 7 other interesting facts about him.
1. Riky Rick was born in Kwa Mashu, KwaZulu, North South Africa.
2. Riky Rick is also known as Boss Zonke, King Kotini.
3. He studied film productionat AFDA.
3. He began his music at a recording studio session with Bongani Fassie.
4. His first single is titled "Barbershop" which features AKA.
5. Apart from music, Riky Rick is also good in front of camera and has appeared in fashion shows for Nike and Ben Sherman.
6. He also palyed the role of a music producer on DSTV's latest drama, ISIBAYA.
7. His studio album "Family values" was released on April 3, 2015 under Makhado Agency.
you can reach out to instagram @rikyrickworld, facebook – Riky Rick Makhado