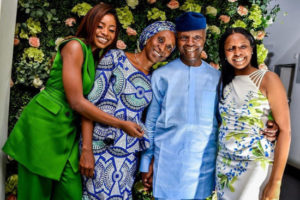 Nigeria's vice president, Yemi Osinbajo is not only serving politics goals, he has decided to serve some family goals.
Osinbajo was pictured above at an event with his wife, Dolapo and their children, Damilola and Okiki.
Osinbajo has always been known to show love to his family and he hasn't deviate from that despite his obligations to serve the people.