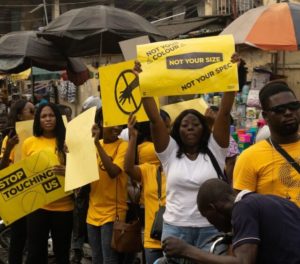 If you have ever been to the Yaba market in Lagos, you would have experience the so called harassment from the traders most especially the male traders who try to touch female customers all in the name of advertising their products.
A group of women and men had stormed the Yaba market on Saturday to protest against the harassment which has become a custom in the market place.
However, women who visited the Yaba market after the protest have now reported a positive change in the behavior of traders towards the female customers.
Here's the reaction on twitter below: