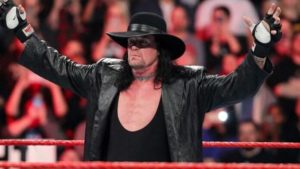 WWE legend, Mark William Calaway who is well known with his ringside name, The Undertaker has finally retired from wrestling at age 53 with no WrestleMania comeback planned.
At the thought of wrestling, one would easily mention The Undertaker and other prominent wrestlers such as The Rock, Hulk Hogan, John Cena, Stone Cold and Stone Cold.
The Undertaker grew to become one of the most iconic figures in sports entertainment since debuting with Vince McMahon's company back in 1990.
Editor of the Wrestling Observer newsletter, Dave Meltzer said:
"At least as of a week ago he was not doing either [WrestleMania or Saudi Arabia] and obviously [WWE] can panic and the Saudi Arabia show if the Prince wants him they can offer him so much money to do it, but as of a week ago he was not on either show.

"So I think he's retired as a wrestler."