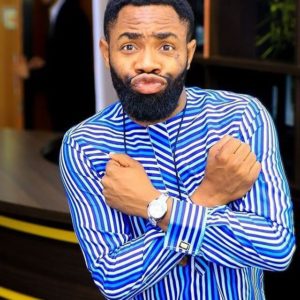 Popular Nigerian comedian, Oluwatoyin Bayegun known as Woli Arole may be in for another movie just barely a month of running his own cinema movie "The Call".
Although, the comedian didn't give full details of the new project, he has teased his fans of what to expect on social media where he was spotted with a crown with the caption:
"Versatility is the hallmark of an actor. The birth of a new Kingdom, #KABIYES, I Oba Dekun 1, Kogberegbe 1, Dagboru, Watch out"
Woli Arole who has carved a niche for himself with his comedy style of prophetic ministrations, has also starred in other movies such as Alakada Reloaded and Gold Statue.
On "The Call" which i one of the highest selling movie in 2019, he featured the likes of Segun Arinze, Yinka Quadri, Hafeez Oyetoro and so on.