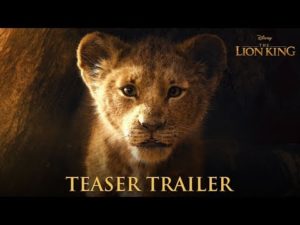 The official teaser for Disney's "Lion King" has been unveiled as it features the voices of Donald Glover as Simba, Beyonce Knowles-Carter as Nala, Ciwetel Ejiofor as Scar, Seth Rogen as Pumbaa, Billy Eichner as Timon, John Oliver as Zazu and Keegan Michael Key as Kamari.
The movie also sees James Earl Jones reprising his role as the voice of Mufasa. In the trailer, he voices the famous speech to simba.
Everything the light touches is our kingdom. But, a king's time as ruler rises and falls like the sun. One day, the sun will set on my time here, and will rise with you as the new king.
The Disney's "Lion King" which is directed by Jon Favreau, opens in theatres on July 19, 2019.
Watch trailer below: