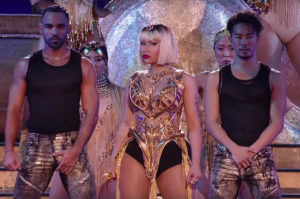 Nicki Minaj was exceptional with her performance at the 2018 MTV Video Music Awards in New York City.
The rapper thrilled with an outstanding performance at the night with many of her hit songs.
She started off with 'Majesty" followed by "Barbie dreams" and "Fefe".
Her show off of energetic display is just what everyone expect.
Watch the performance below: