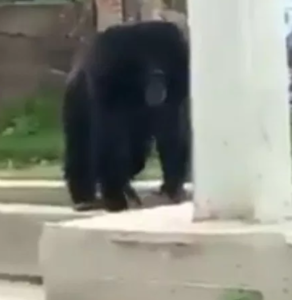 There have been mixed reactions ever since it was reported that a Gorilla had broke out of its cage at the University of Ilorin (UNILORIN) zoo.
The Gorilla could be seen in the video coming out of the entrance as some of the students recorded the wild animal on rampage.
However, it was said that no one was hurt by the break-out which happened on August 15, 2019.
See video below: