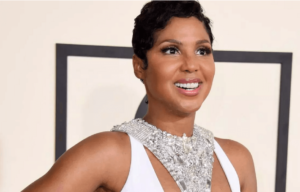 American singer, Toni Braxton has revealed how she admire the country Nigeria and her love for Teni's music.
Toni Braxton was in Lagos recently for Prince Nduka Obaigbena's 60th birthday where she performed with many dignitaries in attendance.
The singer also has a sister, Tamar Braxton who is dating a Nigerian.
Toni Braxton had shared a video on her Instagram page where can be seen dancing to Nigerian songs playing in the background.
She captioned the video:
Nigeria, Everything is so Beautiful, especially the MUSIC! Obe by BOJ feat. Teni is my new favorite… I can't wait to learn the language so that I can sing it right
Watch video below: