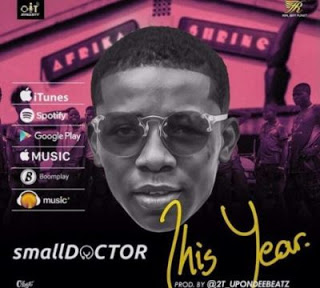 Self acclaim "King of the street", Small doctor proves is a force to reckon with in the music industry with the video for "This year".

"This Year" which was released last month is sure to get heads spinning and legs grooving once again as the singer takes the visuals to the beach side to give fans a feeling of fun and excitement.
The 'Penalty" crooner shows a relentless effort in this new video dircted by Unlimited LA.
Stream and enjoy below: