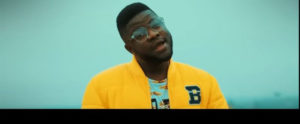 Fresh from the stables of Baseline, Raoul John Njeng-Njeng known as Skales comes up with the visuals for "Feel Good".
"Feel Good" is one of the standout track from his sophomore album "The Never say never guy".
The new video sees Skales waxing stronger lyrically, professing passionate love for the woman after his heart.
Here's one to enjoy as we await the visuals to his latest body of work, Mr Love.