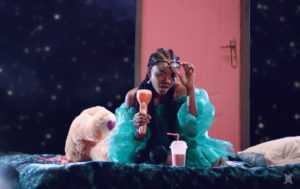 Simi accompany's her just released single "I dun care" with an official music video.
With the song already gaining exposure and airplays, the Extreme music vocal powerhouse, Simi continues to impress with her magical touch as she drops a new music video for the amazing piece.
The new video is directed by award winning cinematographer, Clarence Peters.
Watch and share your thoughts.