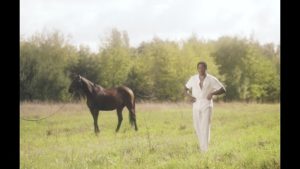 Runtown comes through with the video to his single "Redemption" just in time for the festive season.
Runtown has always been known with his evergreen vibes and the video to 'Redemption" is no exception with his colorful atmosphere.
Soundgod as fondly called, definitely has lots of lovely song in stock for his music fans.
The new video is simply a creativity at its best.
And with him, everyday is Christmas for sure
As directed by the award winning cinematographer, Clarence Peters.
RELATED: VIDEO: Runtown – No Permission Ft. Nasty C
Take a peep below!