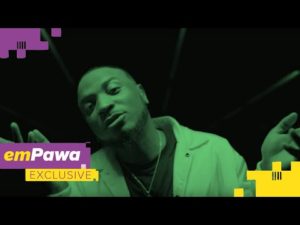 Extremely exciting scenes and mind blowing pictures, as Peruzzi thrills with a new music video for his single "Gunshot".
It's a highly energetic visual to match up the vibes and captivating lyrics from Peruzzi.
The song "Gunshot" which was produced by the joint hands of Vstix and DalorBeat, finally gets to be depicted with a colorful directed by Dammy Twitch.
Plus the girls twerking got you certified that truly "This your bum short Issa Gunshot!".
Watch and enjoy the video below: