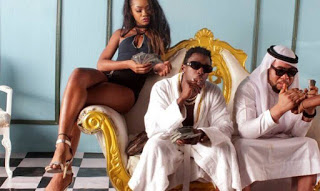 The Ghen Ghen master, Orezi follows up his "Cooking pot" single with the much antiviptaed video to "Halleluyah".

"Halleluyah" which was prdouced by Mystro, is been given a colourful video that showcases all the dance steps you need to groove.
This is definitely a song you can't push aside as it combines Aftobeat with dancehall, tailored specifically for the streets.
Stream the Mp4 video to "Halleluyah" as directed by Paul Gambit.