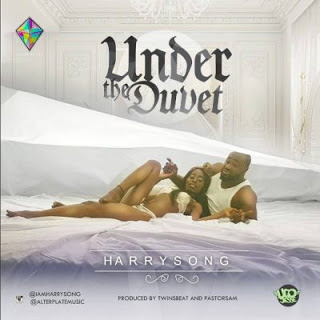 Alter plate records boss, Harrysong waste no time to put out visuals for his Twinsbeat produced song titled "Under the duvet".

We should know what to expect from the video to his single off his forthcoming album "king maker".
Next month is going to be the main deal but for now watch and enjoy the lovely visuals.