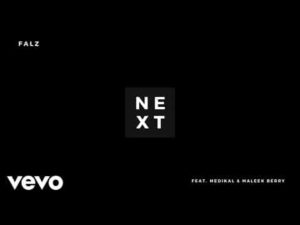 Off Falz third studio album, here's the music video to "Next" featuring Maleek Berry and Medikal.
No doubt, Falz past singles like La Fete, Something light, Baby were given a good visuals as loved by all but i can assure you this is exceptional
The song which was recorded back in 2017 is now being accompanied with an exciting and thrilling music video directed by Visionaire pictures.
Talk of the scene, its dope with vibrant colors.
Watch and tell us what you think.