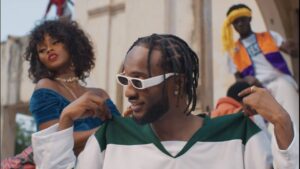 DOWNLOAD VIDEO Eugy & Chop Daily – My Touch MP4: Ghanaian music star, Eugy collaborates with Chop Daily on the video for the single "My Touch".
The video comes after the mind blowing MyTouch challenge which brought some of the craziest and captivating dances from around the world.
As produced by Veeny Beats, it gets a befitting visuals as directed by Rex.
Watch and enjoy the video below: