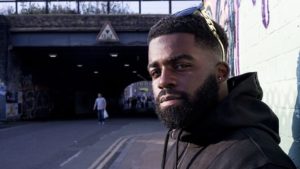 UK based Ivorian singer, Afro B has finally drop the much anticipated video for his hit single "Drogba (Joanna)".
The song had brought about a viral dance challenge online which attracted a lot of attention from stars such as Didier Drogba and Wizkid who eventually jumped on the remix.
Afro B has decided to follow up the hype by accompanying the song with a new video.
Although, music fans would have have preferred a video which Didier Drogba said he wants to be in alongside Wizkid.
At the moment, they would have to with the dance-able team salut produced song.
The new video comprises of different viral dance moves including, Shaku Shaku and the Gwara Gwara.
Watch and enjoy below: