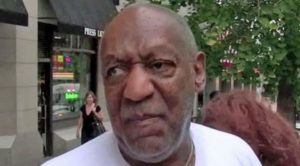 American stand up comedian, actor and musician, Bill Cosby has been sentenced to 3 to 10 years in prison for sexual assault.
He was sentenced by a judge yesterday and branded "sexually violent predator" for assaulting a woman at his Philadelphia mansion 14 years ago.
The 81 year old is the first celebrity convicted and sentenced for a sex crime since the downfall of Harvey Weinstein ushered in the #MeToo movement and America's reckoning with sexual harrassment.
The sentence means that Cosby could spend at least three years in prison. While the defence asked their client to remain under house pending an appeal, the judge ordered him to be remanded into cusody.