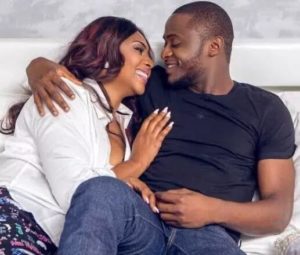 Triple MG CEO, Ubi Franklin has revealed the greatest mistake he made on his wedding day.
Franklin's marriage to the nollywood actress, Lilian Esoro only produced a kid before it crashed.
The music executive has now revealed in new interview that he regrets spending big on his wedding day.
"I'm so sorry. Your mother failed you like mine did. Countless times we hoped our loved ones will see the things we've passed through. Or stand up for us. They never did. Some never noticed, some did and didn't do anything about it. I remember a friend of mine her step dad used to sexually abuse. Every time he gets her pregnant he gives the money to his wife (her mother o) to get it out. She fled the house after her 6th abortion when she finally came to terms with the fact that her family didn't love her. I don't know what happened after. I don't even know if she's alive now".