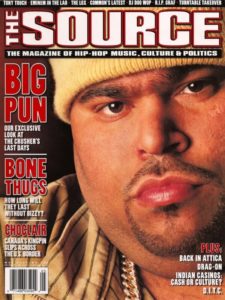 Today marks the 19 years the hip hop legend, Big Pun had passed away.
Christopher Lee Carlos Rios popularly known as Big Pun was born on November 10, 1971 and died on February 7, 2000 at White Plains Hospital in New York.
Big Pun became the first Hip Hop artist to go platinum and discovered TS' first lady, Remy Ma.
His two album releases, Capital Punishment and Yeeahhh baby, are considered classic albums among the true hip hop aficionados.
He also had massive airplay from his smash singles "Still Not A Player" and the posthumous "It's so hard".
Rest in Peace Big Pun.
Credit – The Source