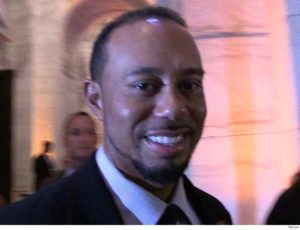 American professional golf player, Eldrick Tonto Woods popularly known as Tiger Woods has just made a comeback with another win at the Masters tournament.
Tiger Woods ends his 14 year drought as he wins the Masters tournament for the first time since 2005.
TW has now won the title for the 5th time in his professional career, just one win away from tying the Golf legend, Jack Nicklaus who has won itn six times.
It's been an amazing comeback for Tiger Woods. Having won the PGA tour championship last September, he has been perfecting his game with every chance he's got.