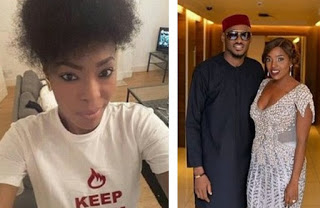 2face wife, Annie idibia claims the lady is trying to ruin her home.
Trust some Nigerians, they will dig deep and bring out information whenever you try to hit hard on a lady for coming close to your husband. Sometimes, i don't really know where some ladies stand.

Anyway, someone has revealed that the relationship between 2baba and the lady his wife, Annie is trying to chase away from him started even before Annie got pregnant for him.
The source said that the lady is related to Raymond Dokpesi and she should have been the one 2baba is suppose to marry.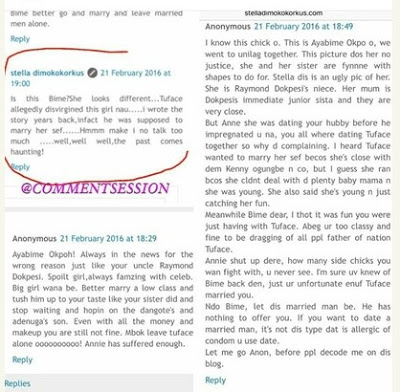 It seems this is getting interesting, the lady refused to marry 2baba bak then because he has so many ladies, and now that he has just one, she wants to come back. This is serious!!