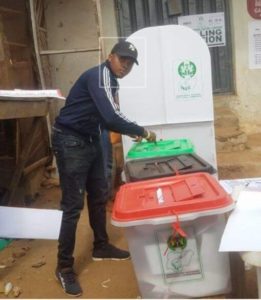 Veteran fuji musician, Taiye Currency son, Yusuf Adebisi wins Oyo assembly seat.
Yusuf, 25 yr old, has won the seat under the platform of People's democratic party (PDP).
He is now being elected to represent Ibadan South West 1 state constituency in the Oyo state house of assembly defeating the incumbent, Hon. Subair Kehinde Hassan, who is seeking a third term on the platform of All Progressive Congress (APC).
Yusuf Adebisi is a law graduate from Al-hikmah University.