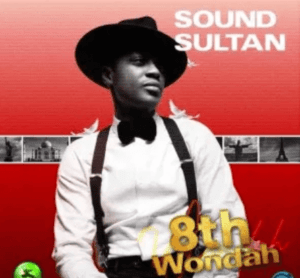 Sound Sultan – Oshumare MP3 DOWNLOAD. Off the newly released project "8th Wondah", comes Sould Sultan with the song titled "Oshumare".
The Naija Ninja sensation line thrills with an inspiration ballad which showcases his versatility.
A fusion of pop sound with electronic and jazz, Sound Sultan is simply a bundle of talent.
A lovely song with production assistance from Indomix.
RELATED: [Music + Video] Sound Sultan – Odo Ft. Olu Maintain, Teni, Mr Real
Listen and enjoy!
DOWNLOAD MP3: Sound Sultan – Oshumare