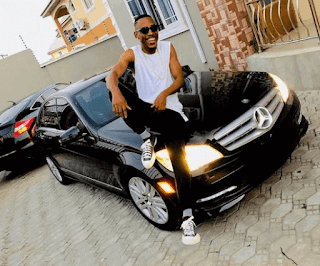 Singer Mr 2kay crowns his relentless effort as he acquires a brand new Mercedez Benz C300.

Based on reports, the Mercedez Benz is estimated to worth the sum of over six million naira.
2kay is probably one of the celebrity who believes in the work and enjoy slogan.
He took to his social media page to share the picture of his new car and captioned it:
God's blessings I see everyday………P R A Y F O R M E……..🙏🏼🙏🏼💸#graftonstreetz#betterlife#prayforme
Recall that the singer is just recovering from an arm robbery attack at Eko Hotel of which investigation is presently going on with four people arrested and accusing finger pointed at Burna Boy as the master mind of the whole operation.