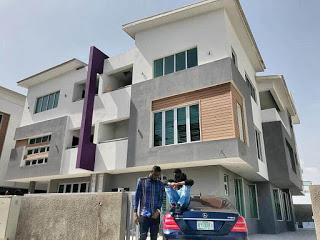 Every thing seems to be coming at the finger tips for the Fly Boy INC boss, Kiss Daniel who just acquired a new home.

The singer is definitely riding on the wings of success from unveiling a new record label and winning his court case with the G-Worldwide to getting himself a new house which is his second.
Kiss took to his instagram page to share the news while thanking God and his fans for his success so far.
He wrote:
All thanks to GOD 🙏🏿 Bought my second house in Lagos from @thehavenhomes just 4years into the business, I want to say a huge thank you to my FANS. I pray we all succeed just the right way 🙏🏿 amen #FBI #Havenhomes
On the other hand, Kiss daniel have been linked to a romantic relationship with Miss Kedike popularly called Chidinma, Read the full gist here.