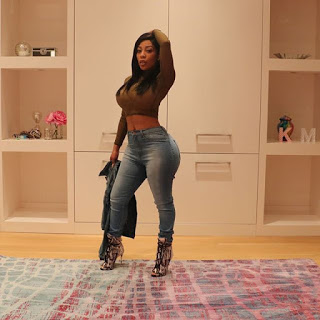 American singer, song writer and televison peronality, Kimberly Michelle Pate who is better known as K Michelle said she regretter having a butt implant.

During a show, The Real, the singer who was a guest revealed plans to take out her butt implants as she said it is causing her great pain as the implant is heavily weighing down her legs.
She made mention to the host that she had the butt implant in the first place as a result of low self esteem.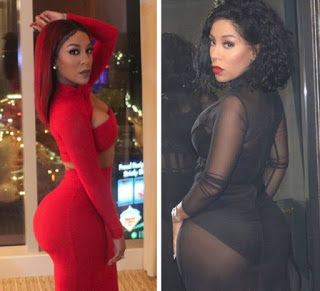 According to the singer, she felt the bigger her butt the more love she will get from men, so she did a job on her boobs, hips and butt but as at now she's definitely tired of it all especially the butt implant which is causing her so much discomfort as her legs are too small to carry the weight.
She revealed that she has been to several doctors but most of them didn't want to touch it. She says she has now found a doctor who has accepted and willing to work on her.
Watch the interview below: