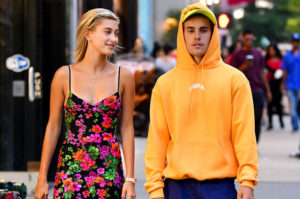 Canadian superstar Justin Bieber may not have tie the knot with his sweethart, Hailey Baldwin but he's reportedly firming up his ties with America.
According to TMZ, the singer has applied for dual citizenship, which means he will become an American citizen while retaining his Canadian status.
Asides his relationship with Baldwin, Bieber has got a strong connection with America; he's got a green card, spends most of his time there, long time resident of Los Angeles and had also lived in Atlanta since 13 years old.