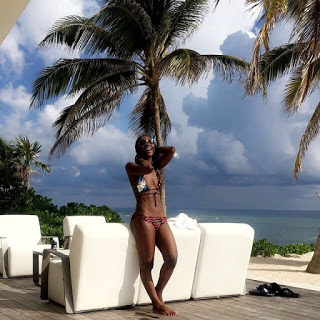 Niyola had to put a fan back to his right senses as he has over step his boundary.

The singer was busy having fun on the beach as she shared some cool pictures of hereslf on bikini.
A fan who thinks he can say whatever he sees, asked Niyola the where about of her breast.
Niyola replied the fan with " First tell me where your brain is. Oponu"