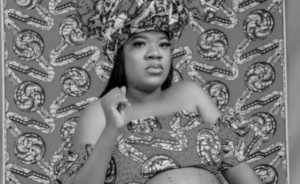 The photo of latest mother in town, Toyin Abraham and her new born child, a baby has just surface on the internet.
Although, the picture didn't really show the face of the child but it does gives us an impression that both the mother and the child are doing well.
READ ALSO: Nollywood Actress, Toyin Abraham Welcomes Baby Boy
The news of the arrival of Toyin Abraham's new born child was first announced on Instagram by fellow actress, Iyabo Ojo who couldn't hide her joy as she thanked God for safe delivery.
"This is the LORD'S doing & it's marvelous in our eyes…..the joy I have been feeling since I heard the news is immeasurable 💃💃💃💃💃💃💃💙💃💃💃💙💙💙💙💙💙💃💃💃 @toyin_abraham welcome to motherhood darling……. may you always be happy, God's blessings will never depart from your new family……. his grace, riches and protection will, always be in your 🙏🙏@kolawoleajeyemi, thank you!!! …… Yes!!! I'm a proud sexy grand godmother 😜 💃💃💃💃💃," she wrote.
See the photo of the mother and child below: