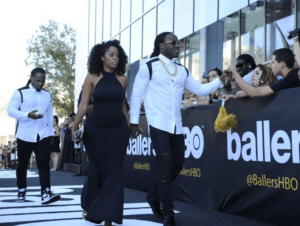 American rapper, Acehood has decided to put that ring on his longtime girlfriend, Shelah Marie.
Acehood had surprised her by playing Beyonce song in the background before getting down on his to pop up that question.
The "Bugatti" rapper had proposed to Shelah on Tuesday night at Komodo, Miami where he had 20 of their closest friends gathered for a surprising moment.
It all started with a dinner which resulted into an epic celebration where friends had witnessed the romantic proposal.