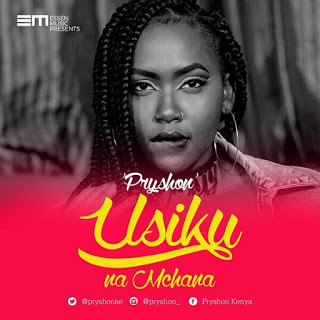 Essen music presents the Kenyan singer, Pryshon with the video for her single titled "Usiku na Mchana.

"Usiku na Mchana" is a mide tempo sound produced by Suzy Hits and Ihaji.
The song is written and composed by Suzy Hits, mixed and mastered by Ihaji.
Video directed by Jijo Drumbeats for JD Films.
Watch and enjoy below: