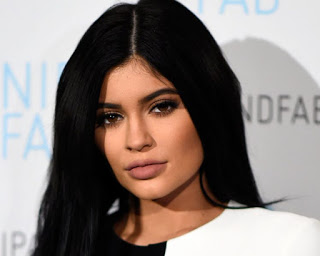 Rumours have been spreading around of Kylie Jenner being pregnant for her rapper boyfriend, Travis Scott.

While the pregnancy rumour is still flying up and dwon, there has also been several speculations about the gender of her baby.
The reality star who is yet to confirm both news, have also been teasing fans with pictures on her instagram and Snapchats page.
Recently, Kylie might be sending some messages to fans that she's expecting a baby girl through series of pinkish pictures on her page.