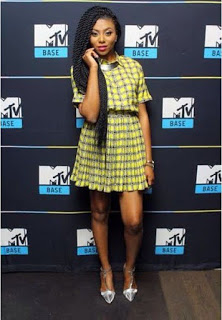 Nigerian Vee Jay and presenter for MTV Base Africa,
Stephanie Coker has announced that she is calling it quits with the
station after serving as a VJ/host for four years.

Coker was born in Nigeria, but later moved to North London, in the UK
at a tender age. She later graduated from Brunel University with a
degree in Media and Communications. While at Brunel, she interned at
MTV, Channel Four and Media Moguls PR.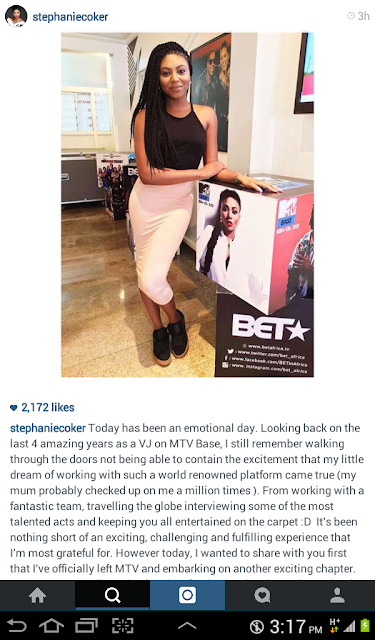 coker The VJ added: "To the entire MTV, Vimn and DAT family, thank you.
More importantly, thank you so much to the viewers and my supporters for
the incredible love and energy you give me daily to be the best version
of myself! I want to give you more and thats why I can't wait to share
exciting news with you very soon."
During her time on the station she worked on programmes like 'Street
Request', 'The Big Friday Show' among others. She also acted as a host
on various shows and awards ceremonies.