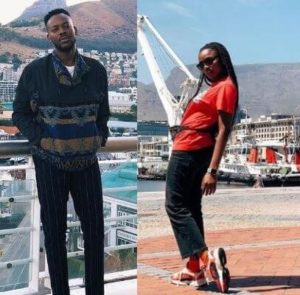 While still basking in the success of their private wedding ceremony, Adekunle Gold and Simi enjoys their honeymoon in South Africa.
Last week witnessed a memorable event for the two as they tied the knot in a private ceremony held at Eko Atlantic in Lagos.
Now, the lovebirds are enjoying their honeymoon at Victoria & Alfred Waterfront in Cape Town, South Africa.
See more photos below: