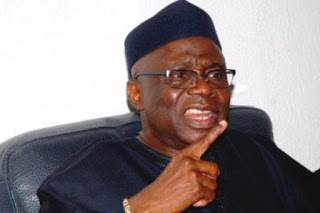 Senior pastor of the Latter Rain Assembly, Tunde Bakara has expressed himself on what he feels about the Buhari led administration.

The pastor berated the Buhari led administration over the current rate of unemployment in the country.
The preacher made it known that despite the government promises on security, job creation and anti-corruption fight, all that is bein witnessed are simply "signs of retrogression".
Here's what Bakare said:
"This administration anchored its policy outlook on three main thrusts, including security, job creation through diversification, and anti-corruption, yet all around us are signs of retrogression.
"As at June 2015, the unemployment rate was 8.2% of a labour force of 74 million, meaning that about 6 million Nigerians were unemployed.

"By September, 2017, despite such efforts as N-Power and a range of policies aimed at improving enterprise development and facilitating job creation, the unemployment rate had risen to 18.8% of a labour force of 85.1 million, indicating that between 2015 and 2017, the number of unemployed Nigerians rose from about 6 million to almost 16 million."