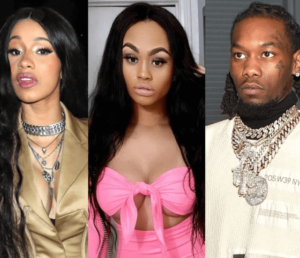 Cradi B abd Offset spli two weeks ago after Cardi caught him allegedly cheating on her with an Instagram model, Summer Bunni.
Well, according to media take out, it now turns out that Offset's alleged side chick is pregnant.
MTO news obtained exclusive text messages between Summer and her friend where she confirms that she's pregnant.
However, Summer who is reportedly pregnant for 9 weeks didn't specifically name Offset as her baby's father but according to her previous statements, she was messing with Cardi B's husband around that time.
See screenshot below: