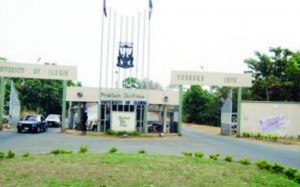 The Vice Chancellor of the University of Ilorin, Prof. AbdulGaniyu Ambali has said on Tuesday that the University had not experienced any form of strike both for workers and students since the last 17 years.

The VC of the University had admitted this while in an interactive session with news men in Ilorin, Kwara state.
He also said that this has always been the reason why the University had remained the most sought after by admission seekers for more than four years now.
The VC also said that the University had continue to have its own fair of challenges even as they continue to tackle them.
Ambali made it clear that, "January 2017 will be the 17th year the University of Ilorin will continue to be consistent in opening its doors to students".
The VC of the school did not hesitate to make the statement on the challenges his management had faced since assuming office in October 2012, saying that there is no road that is smooth or trouble free.
He said, "The road to heaven is not easy, you just have to work for it. If you are a Muslim, you must pray 5 times daily and if you are a Christian, it also has its own protocol, its not always easy to achieve what the protocol says".
The Vice Chancellor also used that avenue to clarify what he called the current misinformation about changes in the costs and delays in the delivery of PC tablets to the students.
He said, "The Pc tablet project started four years ago when we conceive the idea the graduates of the University well equipped for the challenges of the outside world which they will soon face when they leave here". He made it clear the project was moving on smoothly until 2015 when the naira ddepreciate significantly in value.
Ambali also said that most operations in the University were digital, adding that the business of the University's senate was paperless.
He said, "You can't see any profeesorr or senate members of the university carrying lots of pamphlets in their hands going to the senate chambers".
However, the VC was able to make it known that Unilorin was the first to start the Computer based test in the country of which they started 10 years ago.