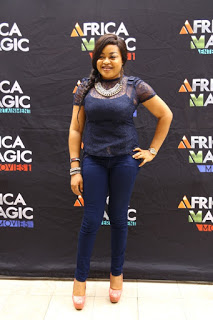 Nollywood actress, Nkiru Sylvanus who had been off the big screen for a while now due to government appointment in imo state, revealed she was back from her break and ready to act.
"I never left Nollywood," Sylvanus said in an interview with Saturday
Beats. "All I am saying is that I will do more movies this year. I took a
break but I didn't leave Nollywood and I will never leave Nollywood. I
gave myself a break because I felt I needed a time out."

She spoke about her marriage and settling down, saying there was no really enough time for any of it yet.
"I will settle down whenever it comes, it is a thing of the mind, so
when you think your mind is ready to settle down, you will. For me, it
could be now, it could be tomorrow, next year or next five years. For
instance, male fans will always try to woo me, it's part of living, but
you have to have a polite way of saying no. If I say no, I mean no," she
said.